we have great neighbors...we really do. i start with that because, well, sometimes i get a little frustrated and today is one of those vent a little days...but as i do it, i have to just laugh, because it is a little funny...


my neighbor has a great yard...she loves to garden. actually, gardening is her life. her yard has a million flowers, and always a new project going on.

the last one, i have to admit, is annoying me. i know that we have 4 kids and there are balls and shoes and toys a little bit everywhere. let's put it this way, its not a garden spot...it's a play spot.

apparently the swingset is an eye sore...so a garden she must put there.

i understand that we leave a mess or two, but to stake it off with large pieces of rusty metal rebarr, well, not a good idea. oh, did i mention it's right next to my swingset where my children play? a possible impalement waiting to happen.
no worries though, because the top of the metal is covered with a pop can. that's gonna work...and they won't pick that up and try to drink out of it at all...not my kids!
i'm annoyed. i'm not gonna lie. those little trees she's planting will be big...and then into the slide ladder. seriously...i can not just move the swingset!
oh well, the kids don't seem to mind...they just play.
maybe that's why jesus told us to be like the little children...you know, not annoyed at the rebarr or the string or the intrusion of objects being planted on my property. the kids, well, they are just thrilled to play on the swingset, get into the muddy mess, jump ove the strings and test the boundaries of me and the neighbor...
maybe i should be a little more like the kids...that's it...i'm gonna go slide right now!!!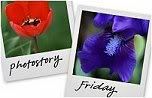 Hosted by Cecily and MamaGeek
_____________________________________
november is national adoption awareness month
does your heart strings pull thinking of the kiddos who are in foster care who need a little support? are you not in a place to become a foster or adoptive parent? is parenting not your calling? well, there are children in the foster care system who need support and someone to represent JUST THEM and their feelings and needs in the court system. those people are called guardian ad litems.
anyone can become a guardian ad litem...it takes 30 free hours of training and a love for supporting kiddos during a very hard time in their lives. as a foster parent, GAL's are such a blessing. the children know they are working for them and that is something that is consistant in a time where almost nothing is. and you then become an advocate for a kid who has almost no voice in the system.
want to know more about becoming a guardian ad litem? since every state has it's own requirements, google "how to guardian ad litem" and then your state to and find out more.