a few things me and the fam did NOT do this week...
while in kansas city, mo in the rental car, we DID NOT listen to the "never lost" nav system and got completely and totally lost and ended up in kansas.
my paige DID NOT get her HS schedule...and i DID NOT almost pass out seeing her name next to "freshman" and the words "high school".
scott and jackie DID NOT get married on saturday and have a super fab reception. we DID NOT dance like crazy nuts and have a total blast! ryan and sofia DID NOT dance together...and i DID NOT think it was one of the sweetest things on the earth!
brooke DID NOT tell her bus driver that she was not to come and
pick her up on thursday as she was going to her nana's house. when i reported that was not true, brooke huffed with disgust and went inside. when i read her notebook shortly thereafter, miss rita DID NOT write a note asking if brooke was in fact not going to school. when i asked b, she said, "well, i don't want to go to school and i handled it myself."
i am NOT having a week full of ultra fab giveaways to raise money for childhood cancer research...so go on to the giveaway, every day...and make a difference in the meantime.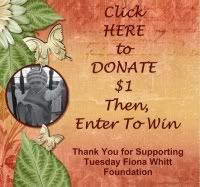 hubs DID NOT send me to a spa before the wedding for a nice spa pedicure...what a man!!
hubs DID NOT snap the cutest shot ever of miss jada while washing her hair for me one night.
my FIL DID NOT preach the wedding sermon on the whore gomer...
sofie DID NOT entertain the dickens out of everyone, everywhere all weekend long. we DID NOT hear over and over how precious and smiley she is...and we were NOT full of delight and pride for her.
it is NOT my brother, matthew's bday today...and if he were still here on earth, he would be 38 years old.
and to break the scheme...stellan is REALLY home. seriously.
keep right on praying for him and all those other kiddos fighting hard.