day 2 of the tuesday blog party where we are giving away super fab stuff and earning money for pediatric cancer at the same time.

today is a girlie pie giveaway!!!
it's an utter explosion of pink and pretty...
a straw purse filled with some pretty fun stuff.

cute little straw purse with a pink handle to carry all her goodies in.
Gigi's first day of school DVD...my girlie pie's fav DVD. if you don't know Gigi, you will love her...and your girlies will get a super fab christian message that they are god's princess!!!
popcorn...hello! didn't i mention a movie?
hot pink feather boa...just like gigi's in the DVD. you have to match, right?
suckers...for the sweeties!
to enter, donate to the tuesday fund for pediatric cancer research by using the button below. then leave me a comment telling me you donated.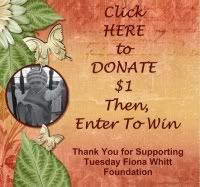 extra entries you say? for every extra $5 you donate, you can get 1 more entry. just leave a comment for each one.
and don't forget, there's a big fat giveaway/auction thingy HERE and you have to go hang out!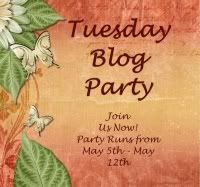 winner chosen using random.org at 12:00 midnight EST today.